St. Augustine's Family Services
PROPERTIES
"SPARKLERS"
These are things for people to wave in procession ( etc. ) to give a joyous effect.
A "sparkler" is a short ( about 20cm - barbecue or kebab sticks ) stick, with several narrow strips of shiny paper or foil of about the same length, attached to the end of the stick with sellotape. These give a surprisingly bright and cheerful display, particularly if there are plenty of brightish lights to reflect.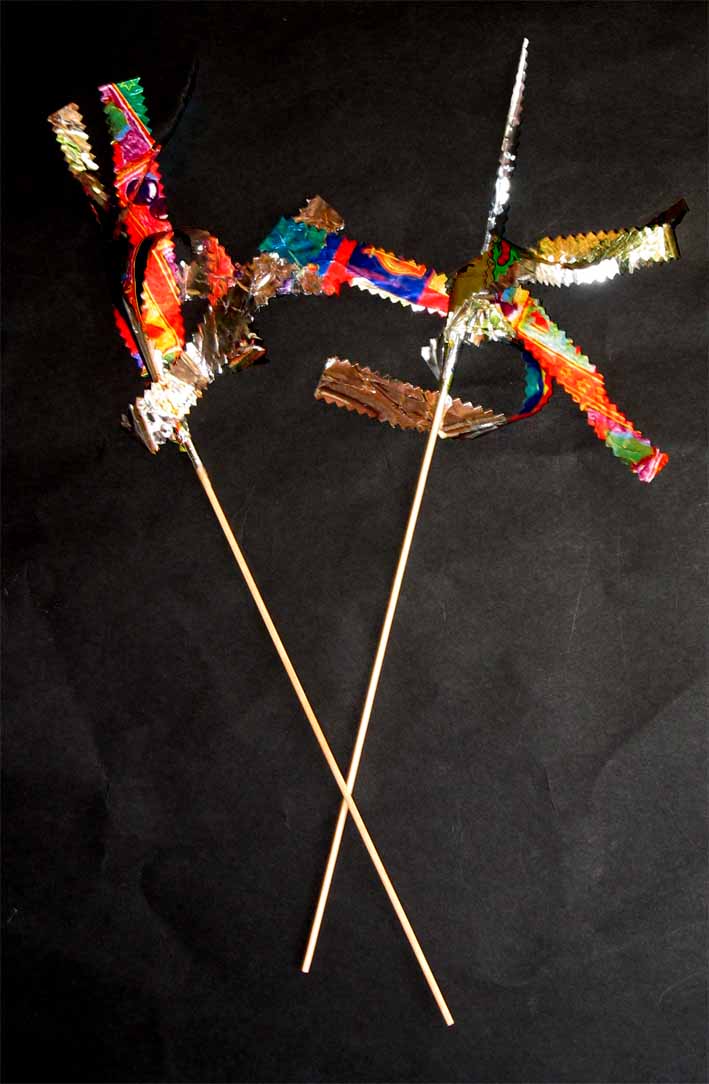 Example
We used "sparklers" in these services :
---
2008 January